Anthem
Anthem's rich storytelling and engaging combat lays the foundation for Bioware's newest adventure. While there are plenty of quality of life improvements to be made, Anthem's ambitious approach to the looter-shooter genre is encouraging given the development team's steadfast community engagement. With a roadmap stretching far into the horizon, we'll be flying around the world of Anthem for a long time to come.
- Gaming Trend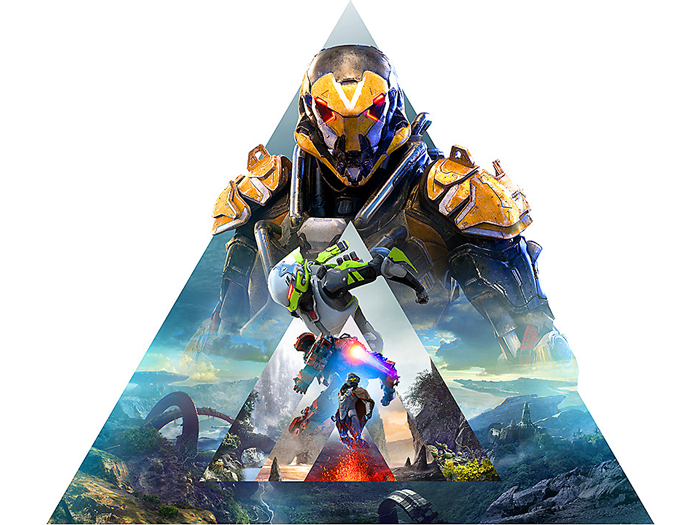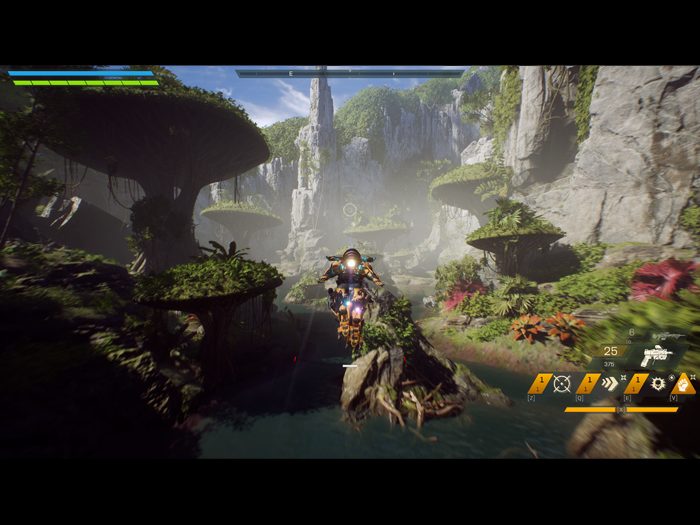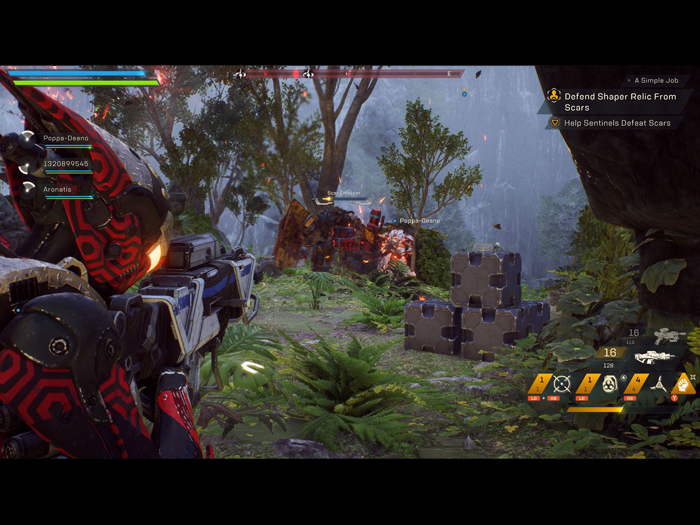 Developer: BioWare
Publisher: Electronic Arts
Platforms: XBox One, PS4, PC
Release date: 22nd February 2018
Role: Lead UX Designer (2016 – 2018 )
I was brought on as a Senior UX Designer, but I was promoted about a year in to Lead UX Designer. I worked on the project until we went gold in December of 2018. I've not been involved in the Live Service updates.
As a UX designer I spent my time doing menu and game navigation, collating information for playtests, responding to playtests, usability and flowcharts. I spent most of the time on Anthem working on UI issues rather than UX issues. The project was art driven, meaning that there were some things we weren't allowed to change, such as the angle in the UIs.
Anthem was released to mixed critics reviews, but our core players enjoy the game, and we've had callouts for the deep customization options available in Anthem.
Trailer